Recycling in your accommodation at Manchester Met couldn't be easier!
You are responsible for removing the rubbish in your halls correctly, and by putting rubbish in the right recycling bins you are helping to prevent waste and live more sustainably. And… if you recycle right, you could win cinema tickets or £300!
If pugs can do it, so can you!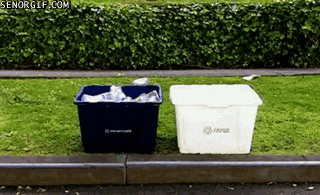 In your kitchens, you should have:
A yellow recycling information poster
A blue paper and card bin
A green can and plastic bottle bin
A brown food waste bin
A purple glass recycling bag
A black general waste bin
If you don't have any of the above, or anything is missing or broken, please contact your accommodation's reception.
What goes where?
We know that recycling is different wherever you go, but here's how we do it at Manchester Met: 
Paper and card go in the blue bin
Cans & plastic bottles go in the green bin
Glass jars and bottles go in the purple bag
All food waste should be placed in the brown food bin
Anything that can't be recycled goes into your black general waste bin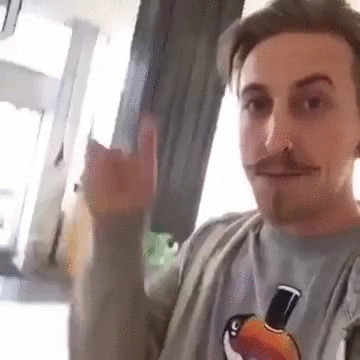 Bin liners
From September 2016, plastic bin liners can no longer go in the big recycling outside bins (the plastic liners contaminate the recycling) so please empty your recycling into the correct bin and put your bin liners in the general waste bin.
However, the small liners for your food waste bins can be recycled alongside your food (the liners are separated in the recycling centre).
You can get plastic bin bags free of charge from your halls reception- so there's no excuse!!
Tidy flat = happy housemates
Just make sure you work together with your flat and take it in turns to take your bins –this helps keep your flat tidy and this avoids arguments.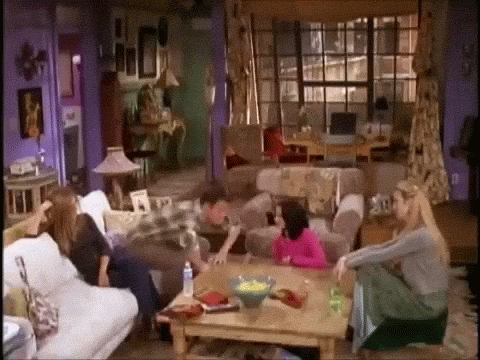 Recycling checks – win prizes!
If you live in Booth, Birley or All Saints Student Living, the Environment team will visit your kitchens each term to score your recycling bins and leave you feedback. If you are recycling right, we enter you into a prize draw to win cinema tickets. The best flat each term will also win £300! So, just remember to recycle right!
---
If you haven't yet signed up to our monthly sustainable news you can do so here.
Keep up with our events and campaigns on social media:
Twitter @MMUEnvironment
Facebook: MMU Environment Team